Male Breast Reduction
Flattens and Firms Up Your Chest
Male Breast Reduction
Flattens and Firms Up Your Chest
Male Breast Reduction In Toronto
Redefine Your Pecs
Gynecomastia can lead to low self-esteem and diminished self-confidence. Through male breast reduction surgery, you can have a masculine chest that's buffer and stronger looking.
You have man boobs. Your chest looks like a woman's, so much so that you could even fill out a bra. It's deeply embarrassing and you may even get teased about it by other guys. That's why you never wear thin shirts or go swimming, because you're constantly trying to hide your chest.
Gynecomastia, the technical term for men with enlarged breasts, is usually caused by increased estrogen activity, decreased testosterone activity, excess fat, or the use of numerous medications. It is a common complaint, accounting for 65% of reported male breast disorders. This condition can occur at any age and can stem from hormonal changes, heredity, or obesity.
You are not alone. Enlarged male breasts occur in 40-60% of men. Once an underlying health condition has been ruled out, your quality of life and mental health can be greatly improved by male breast reduction surgery. While diet, exercise, and avoiding medications that would increase the size of your breast tissue are important components of your health, surgically correcting the problem can offer the greatest chance of success at obtaining a masculine chest.
Why Get Male Breast Reduction Surgery?
You want to get rid of your fleshy chest that hides your pecs.
You hate how your chest looks like a woman's.
You've recently lost a lot of weight and noticed that the skin on your chest sags.
Your chest is fat.
You are a bodybuilder who wants to eliminate excess breast tissue caused by anabolic steroids.
You've tried exercise and diet to firm up your chest, but it didn't work.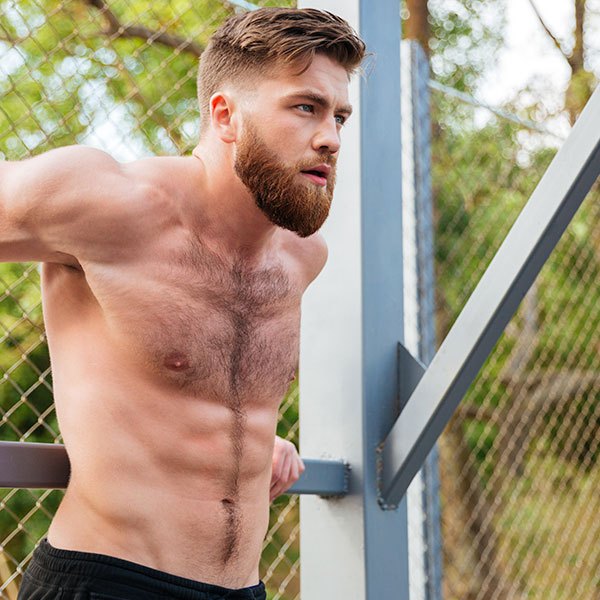 Male Breast Reduction Surgery
Frequently Asked Questions
Can I get male breast reduction surgery?
If you're unhappy with the appearance of your chest because of overdeveloped breasts and are relatively healthy, then the surgery may be an option for you. Here are some questions that you can ask yourself to determine if this is a suitable treatment:
Am I in good health with no active diseases or pre-existing medical conditions?
Have I tried other medical treatments to treat my condition but to no avail?
Do I smoke?
Am I drug-free?
Have I maintained a relatively normal weight?
Do I live an active and healthy lifestyle?
Has my breast development stabilized?
Do I shy away from places like public pools, beaches, exercise clubs or any place I will have to bare my chest?
Do I worry about being intimate with another person because of my chest?
This surgery can be performed on adolescents but it is preferred that you wait until after puberty.
Will my breasts grow back?
This is permanent, however the effects of aging and weight gain can influence your results. Please maintain a healthy lifestyle, stay active and avoid specific drugs to prevent this from happening.
How long do I have to wait to see my results?
You might be able to see an improvement immediately, but you should wait for swelling and bruising to subside before seeing the optimal results. At 3-4 months, you'll have a good idea of how you'll look.
What are the risks?
As with all surgery, there are risks associated with male breast reduction. These may include:
Unfavorable scarring
Infection
Changes in nipple or breast sensation, which may be temporary or permanent
Anesthesia risks
Bleeding (hematoma)
Blood clots
Poor wound healing
Breast contour and shape irregularities
Skin discoloration and permanent pigmentation changes
Breast asymmetry
Fluid accumulation
Excessive firmness of the breast
Potential loss of skin/tissue of breast where incisions meet each other
Pain, which may persist
Possibility of revision surgery
In a 2015 study of over 73,000 breast surgery patients, the complication rate was 1.9% with hematoma, or excessive bleeding, being the most common complication occurring in 1.1% of the population. Still, the likelihood of a complication occurring in a male breast reduction patient is less than 1 in 35,000.
Using the excision and liposuction techniques, Dr. Levine provides the consistent results and a very low rate of complications for his patients. The rest is largely up to you. Precisely following Dr. Levine's pre-and post-operative instructions will greatly increase the likelihood that your results will be the best they can be.
Length Of Surgery
1 – 3 Hours
* All prices are subject to tax (HST)
Why Dr. Levine Is The Master Of Male Breast Reduction In Toronto
Excellent Ratings For Satisfaction, Scarring And Self-Confidence
Dr. Ronald Levine
Master Cosmetic Surgeon & Professor
Master of Surgery
In a study published in
Plastic and Reconstructive Surgery
, men who had male breast reduction surgery rated their experiences on a scale from 1 to 10, with 10 being the highest score. These average scores were given: 9.1 for overall satisfaction, 9.2 for scars, 9.2 for shape, and 8.9 for improved self-confidence. Based on this study, gynecomastia treatment will provide you with a positive outcome that's extremely high.
The right surgeon for you
His experience of 35+ years in the field further distinguishes him as one of the leading plastic surgeons in the country.
Dr. Levine is a Full Professor in the Department of Surgery at the University of Toronto and the Director of Post-Graduate Surgery. He oversees all of the surgical disciplines at the university. This means that he must remain current with advancements in the field, and continually refine his surgical techniques to provide the safest and most effective options to his patients.
Body contouring specialist
Dr. Levine is highly specialized in surgery of the breast for men and women. He has performed thousands of cosmetic breast procedures. Many of his patients seek improvement of their overall body contour, particularly following dramatic weight loss. As such, your male breast reduction can be performed at the same time as tummy tuck, a popular treatment that can dramatically improve your upper body profile. However, Dr. Levine recognizes that every patient is unique in his concerns as well as his physiology. Your consultation is thorough and tailored to your specific needs. Dr. Levine insists that the decision to undergo plastic surgery should only be made when a patient feels well informed and comfortable with their surgeon and credentials. He will take the time to answer your questions, discuss risks and outcomes, and ensure you are prepared for the recovery process.
"I first met with Dr. Levine in late September for butt implants. He quickly explained the risks of implants and the better treatment option for me and my body. Dr. Levine was extremely informative and has good bed side manners. He took the time to answer my million questions and not once did I feel rushed, or like I was wasting his time. Christy his office receptionist is amazing!! She is quick to answer my emails and questions. It was a joy to deal with someone that is great at their job and loves what they do. My surgery was October 18th and the surgical team made me so comfortable. The team was so nice and informative, they answered all my questions and made me feel like I was at home. My recover is going famously! I had my stitches removed yesterday and I'm almost back to my normal life. I love my results!!! Thank you so much Dr.Levine and your entire team!!"
From Rate MDs
"I've visited Dr. Levine for three problems: my stomach, breasts and butt. He transformed all three so they're no longer problems. They're my favourite parts of my body now. I trust Dr. Levine completely and I highly recommend him to everyone else."
From Rate MDs
"I did consultations with 4 different doctors before I met Dr. Levine. When I met Dr. Levine, I liked him right away! He was very honest and straight forward. I booked my surgery after 3 weeks for a Tummy tuck and Brazilian but lift. He performed surgery for me in September of 2014. He did a great job! The scar is not noticeable and my bum looks very natural. After one year I decided to do another surgery for a Breast lift. He did a great job! I am 49 years old and my breasts look nice and perky like an 18 year old! This is the first time in my life that I have ever written a comment. I decided to write a comment because I think Dr. Levine is an amazing doctor with great experience. I think sometimes people expect miracles. Before I did surgery with him, I read his comments. Other peoples comments did not effect my decision, I used my own judgement and I am glad I did! I am very happy!"
From Rate MDs
"Dr Levine is the best! I am beyond satisfied with the results of my breast augmentation! I wasn't sure if I would be happy with the size I was getting but Dr Levine gave me the confidence and at the end this was the perfect size Dr Levine had picked for me!! I would highly recommend him for a breast augmentation."
Neeka Morra
From Google Reviews
"Had a breast aug with Dr. Levine. Best decision of my life! They are amazing and I am a 110% satisfied customer. I have been to several other surgeons in Canada and the states, and he is by far the best, hands down. No one has more experience or education than him. I live in BC and will absolutely fly in for my next procedure, he's worth it."
Melissa B
From Google Reviews
"I had a truly great experience! Dr. Levine is very very talented, professional, and took the time to answer all of my questions. I'm pleased with my results and would highly recommend him."
Reanna Schouten
From Google Reviews
"I first met with Dr. Levine in late September for butt implants. He quickly explained the risks of implants and the better treatment option for me and my body. Dr. Levine was extremely informative and has good bed side manners. He took the time to answer my million questions and not once did I feel rushed, or like I was wasting his time. Christy his office receptionist is amazing!!
…
Thank you so much Dr.Levine and your entire team!!"
hollie dearsley
From Google Reviews
"I have been going to Dr. Levine for years as I have skin cancer. He is always very patient, thorough, diligent, and professional. You know you are in the right hands when you go to Dr. Levine! His office staff are also very friendly, well organized, and patient-care focused. I would not hesitate to recommend Dr. Levine to my family and friends."
Brenda Glover
From Google Reviews
"I just completed my second breast augmentation with Dr.Levine. The first one was incredible and exactly what I dreamed about for so long. I had three children and they were still looking incredible!! If it wasn't for one being encapsulated the first set would have lasted me a lifetime! This time around they look even better (if that's possible!). I am so incredibly happy with the whole experience every time I visit the office. Christy is such a warm and welcoming person and Dr.Levine is very knowledgeable, direct and skilled. Many people have asked me for his reference and five friends and family members have had their own surgery done with rave reviews as well. Look no further!"
Kristin Dennis
From Google Reviews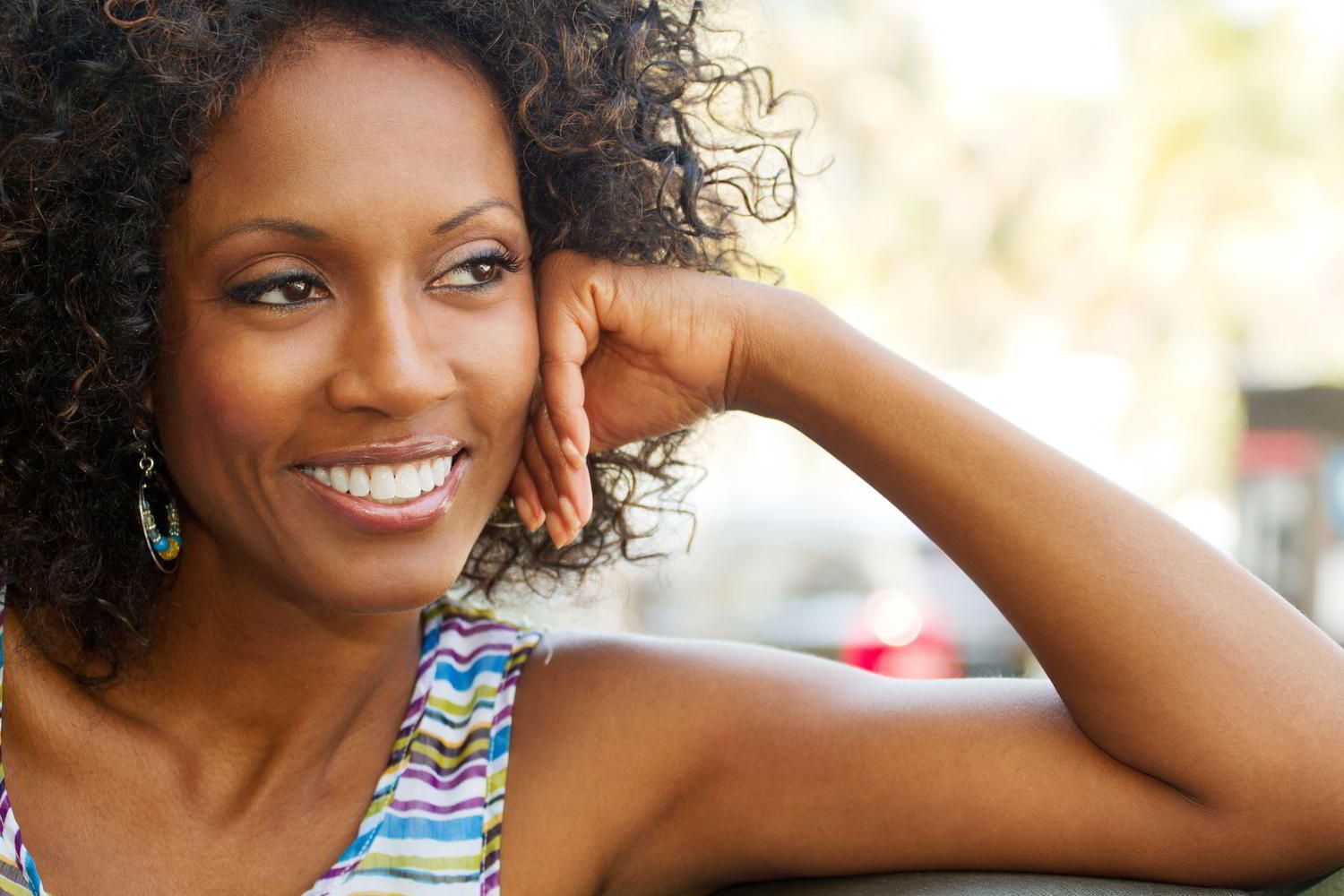 Why Choose Credit Medical?

With Credit Medical, it's easy to apply for financing and get pre-approval within seconds for your procedure, apply online, and rest easy knowing that you can focus on the treatment, not the payment!