Tummy Tuck
Get a flat, sexy stomach.
Tummy Tuck
Get a flat, sexy stomach.
Tummy Tuck In Toronto
No More Rolls
Abdominoplasty, commonly known as a tummy tuck, is a surgical procedure that eliminates loose skin, excess fat and separated abdominal muscles. Even if you're physically active and eat right, you can still develop a protruding, saggy stomach that you can't get rid of. This may have been caused by:
Having children
Aging
Weight fluctuations
For many people there is nothing that can firm up the stomach and eliminate excess fat and skin as well as a tummy tuck can.
You want to get rid of all of that fat and skin you can grab a hold of.
You want to tighten up loose skin.
You want to get your pre-pregnancy stomach back.
You want to fit into the clothes you want to wear and know that you look good.
You want to feel more attractive.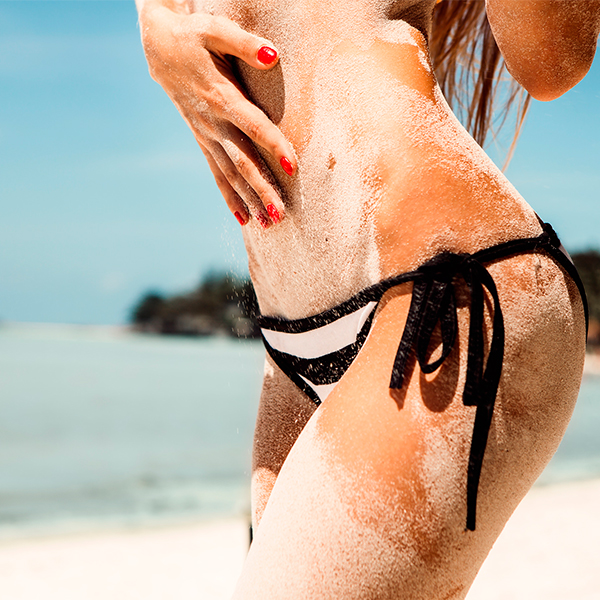 Tummy Tuck
Frequently Asked Questions
Can I get a tummy tuck?
Sometimes it's impossible to achieve a well-toned abdomen through exercise and weight control, and a tummy tuck is the only option. People who have normal body weight and proportions are not exempt from developing an abdomen that is loose, protrudes or even sags.
What kinds of tummy tuck do you perform?
Dr. Levine can perform a mini or full. 95% of patients require a full tummy tuck.
Can I have a tummy tuck during a C-Section?
No, it is best to first lose your weight gain from pregnancy and once you have stabilized, the maximum amount of tightening can be achieved to optimize your results.
Can I have a tummy tuck at the same time as a genealogical procedure?
Yes. It is possible for an abdominoplasty to be performed simultaneously with a genealogical procedure. Examples include tubal ligation, ovariectomy, removal of fibroids, hysterectomy. Other plastic surgery procedures that can be done at the same time or separately include vaginal tightening and breast augmentation.
Can stretch marks be removed with a tummy tuck?
A tummy tuck will typically remove many stretch marks that are located on the lower abdomen. Other stretch marks may not be removed. For instance, stretch marks on the upper abdomen may simply be moved downward. Also, stretch marks around the back will not be effected.
Will future pregnancy affect the results of a tummy tuck?
A pregnancy may re-stretch the muscles and abdominal skin re-creating the laxity that was present before the procedure. Because of this, it's best to postpone the procedure if you're anticipating being pregnant.
Can I have children after a tummy tuck?
Having a tummy tuck will not affect your ability to have children.
How permanent are tummy tuck results?
The results of a tummy tuck are permanent. You can also help to maintain results by getting regular exercise, following a healthy diet and maintaining your weight.
When will I see my results?
You will notice a flatter, firmer abdominal contour that matches your body type and weight in about 4 weeks. Residual swelling can last up to a year.
What are the risks of a tummy tuck?
Tummy tuck surgery is a more extensive procedure than others but the occurrence of complications is still extremely low because of Dr. Levine's 35+ years of experience. The following are a few of the risks related to tummy tucks:
Permanent numbness
Contour and shape irregularities
Irregular scarring
Poor wound healing
Infection
Seroma or hematoma (fluid or blood buildup)
Blood clots
Unfavourable results
Possibility of revisional surgery
Length Of Surgery
2 – 3 Hours
* All prices are subject to tax (HST)
No More Rolls
If you want to get rid of all of that fat and skin you can grab a hold of, tighten up loose skin, get your pre-pregnancy stomach back, fit into the clothes you want to wear and know that you look good and feel more attractive BOOK AN APPOINTMENT TODAY!
Why Dr. Levine Performs The Best Tummy Tuck In Toronto
Dr. Levine revolutionized tummy tuck surgery
Dr. Ronald Levine
Master Cosmetic Surgeon & Professor
Master of Surgery
100% Satisfaction Rate
A study conducted by Dr. Levine that was published in the journal, Plastic & Reconstructive Surgery, revolutionized how abdominoplasty is performed today. At the time of the 2006 publication, abdominoplasty was routinely performed on an inpatient basis. This means that the patient had to stay at the hospital at least overnight following their surgery. However, Dr. Levine found that doing so was unnecessary, and in fact less beneficial for the patient's recovery.
The study compared two groups of patients: inpatient and outpatient. Dr. Levine examined short-term complications in both groups. He discovered that there was no link between the stay of the patient and these complications.
In addition, he found that earlier discharge lowered the risk of developing pulmonary embolism, a complication that can be fatal. Based on his research, Dr. Levine was the first plastic surgeon to perform tummy tucks and breast surgery on an outpatient basis. Other plastic surgeons around the world followed.
Dr. Levine assesses your concerns properly
When you meet Dr. Levine for your initial consultation about abdominoplasty, he'll talk to you at length about your concerns and expectations. He'll tell you which treatment is most suitable to achieve your goals and why. This is important because sometimes, patients are not sure which treatment is best for them. For example, patients often express confusion about whether a tummy tuck, or liposuction is more suitable for them. Dr. Levine will discuss the difference between the two body contouring procedures: a tummy tuck is for loose skin, separated muscles and excess fat, while liposuction is only for excess fat. Patient education helps improve your satisfaction rate, because you'll be better informed about how your treatment will benefit you.
You'll know exactly where your scars will be before your surgery
Dr. Levine always plans what he's going to do before surgery, and then follows this plan carefully. This allows for a smoother surgery and more predictable results. Part of this planning is to mark out where your incisions will be (and the resulting scars). While Dr. Levine makes sure to give you the shortest scars that are located as low as possible, we've found that knowing exactly where they'll be can help you get an idea of what you should expect after surgery.
Reduced discomfort during recovery
One of the biggest factors contributing to pain and discomfort following surgery is muscle tightening. Muscle tightening involves correcting diastasis recti (abdominal muscle separation), a condition that is frequently caused by pregnancy. To relieve pain and discomfort during your initial tummy tuck recovery, Dr. Levine injects Marcaine block into the rectus sheet on both sides.
A beautiful, diamond shaped belly button
During surgery, the belly button changes shape and size due to the stretching of tissues. This can leave it looking odd, negatively impacting results. Dr. Levine takes this into consideration by recreating the belly button, making it look more natural. Based on his personal research and high patient satisfaction rates, he has found that a diamond shaped belly button is the most pleasing. In order to ensure minimal scarring, scar therapy is provided with tummy tuck procedures.
"So beyond happy with my tummy tuck. I feel so much better about myself already and im only 3 wks post op. Within 3 days i was up and around by 1 week post op i was back able to play with my kids. And function again. I scar is barley as thick as a piece of thread. Thank you Dr. Levine!!!
Christy the lady in the office is super sweet. So thank ful for her. Doing the recovery!!!! Thank you Christy!!!!"
From Rate MDs
"I had a wonderful experience with Dr. Levine. He is kind and caring and so are his nurses. I felt virtually no pain after my tummy tuck even though I read that it would be painful. I guess I'm lucky! The only thing I felt was tighteness but that went away after about 2 weeks. I had to lean over for the first week because I couldn't stand up straight. But now, it's been 2 months and I look really good."
From Rate MDs
"Dr Levine told me I needed a tummy tuck, even though I didn't want the scar. I asked about liposuction and he told me that it wouldn't flatten my bulging stomach. I am so glad I listened to him. I now have a flat stomach and the scar…you can barely see it. He gave me the right choice and I'm glad I listened to him. He's the best!"
From Rate MDs
"I first met with Dr. Levine in late September for butt implants. He quickly explained the risks of implants and the better treatment option for me and my body. Dr. Levine was extremely informative and has good bed side manners. He took the time to answer my million questions and not once did I feel rushed, or like I was wasting his time. Christy his office receptionist is amazing!! She is quick to answer my emails and questions. It was a joy to deal with someone that is great at their job and loves what they do. My surgery was October 18th and the surgical team made me so comfortable. The team was so nice and informative, they answered all my questions and made me feel like I was at home. My recover is going famously! I had my stitches removed yesterday and I'm almost back to my normal life. I love my results!!! Thank you so much Dr.Levine and your entire team!!"
From Rate MDs
"I've visited Dr. Levine for three problems: my stomach, breasts and butt. He transformed all three so they're no longer problems. They're my favourite parts of my body now. I trust Dr. Levine completely and I highly recommend him to everyone else."
From Rate MDs
"I did consultations with 4 different doctors before I met Dr. Levine. When I met Dr. Levine, I liked him right away! He was very honest and straight forward. I booked my surgery after 3 weeks for a Tummy tuck and Brazilian but lift. He performed surgery for me in September of 2014. He did a great job! The scar is not noticeable and my bum looks very natural. After one year I decided to do another surgery for a Breast lift. He did a great job! I am 49 years old and my breasts look nice and perky like an 18 year old! This is the first time in my life that I have ever written a comment. I decided to write a comment because I think Dr. Levine is an amazing doctor with great experience. I think sometimes people expect miracles. Before I did surgery with him, I read his comments. Other peoples comments did not effect my decision, I used my own judgement and I am glad I did! I am very happy!"
From Rate MDs
"Dr Levine is the best! I am beyond satisfied with the results of my breast augmentation! I wasn't sure if I would be happy with the size I was getting but Dr Levine gave me the confidence and at the end this was the perfect size Dr Levine had picked for me!! I would highly recommend him for a breast augmentation."
Neeka Morra
From Google Reviews
"Had a breast aug with Dr. Levine. Best decision of my life! They are amazing and I am a 110% satisfied customer. I have been to several other surgeons in Canada and the states, and he is by far the best, hands down. No one has more experience or education than him. I live in BC and will absolutely fly in for my next procedure, he's worth it."
Melissa B
From Google Reviews
"I had a truly great experience! Dr. Levine is very very talented, professional, and took the time to answer all of my questions. I'm pleased with my results and would highly recommend him."
Reanna Schouten
From Google Reviews
"I first met with Dr. Levine in late September for butt implants. He quickly explained the risks of implants and the better treatment option for me and my body. Dr. Levine was extremely informative and has good bed side manners. He took the time to answer my million questions and not once did I feel rushed, or like I was wasting his time. Christy his office receptionist is amazing!!
…
Thank you so much Dr.Levine and your entire team!!"
hollie dearsley
From Google Reviews
"I have been going to Dr. Levine for years as I have skin cancer. He is always very patient, thorough, diligent, and professional. You know you are in the right hands when you go to Dr. Levine! His office staff are also very friendly, well organized, and patient-care focused. I would not hesitate to recommend Dr. Levine to my family and friends."
Brenda Glover
From Google Reviews
"I just completed my second breast augmentation with Dr.Levine. The first one was incredible and exactly what I dreamed about for so long. I had three children and they were still looking incredible!! If it wasn't for one being encapsulated the first set would have lasted me a lifetime! This time around they look even better (if that's possible!). I am so incredibly happy with the whole experience every time I visit the office. Christy is such a warm and welcoming person and Dr.Levine is very knowledgeable, direct and skilled. Many people have asked me for his reference and five friends and family members have had their own surgery done with rave reviews as well. Look no further!"
Kristin Dennis
From Google Reviews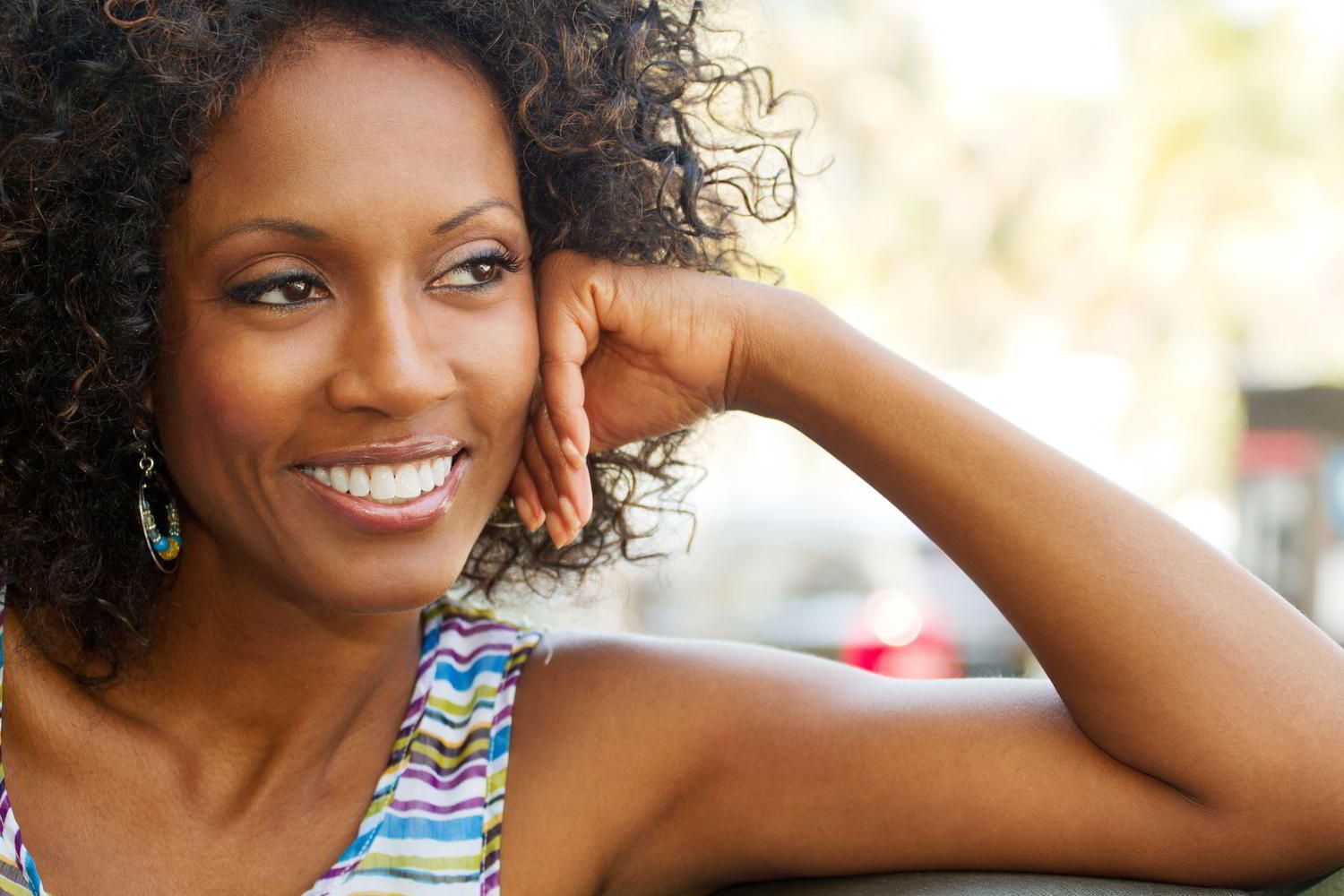 Why Choose Credit Medical?

With Credit Medical, it's easy to apply for financing and get pre-approval within seconds for your procedure, apply online, and rest easy knowing that you can focus on the treatment, not the payment!