Mommy Makeover
Restore Your Pre-Baby Body
Mommy Makeover
Restore Your Pre-Baby Body
Mommy Makeover In Toronto
Reclaim Your Body
A mommy makeover is one or more customized procedures that will rejuvenate your body after having children. For many women, it is extremely difficult or near impossible to regain their pre-pregnancy body.
A combination of diet and exercise, while important, won't help to completely get rid of excess skin around the belly or lift sagging breasts. Exercise alone won't assist in restoring pre-pregnancy vaginal tightness. With the Mommy Makeover by Dr. Ronald Levine and Dr. Sybil Judah, all these concerns can be resolved in one or more surgeries.
Why Get a Mommy Makeover?
You want to feel like yourself again
You want to reclaim the body you had before pregnancy and childbirth.
You want to feel like a woman again, not just a mother
You want to enhance your self-image and self-confidence
You want to feel more attractive and sexier.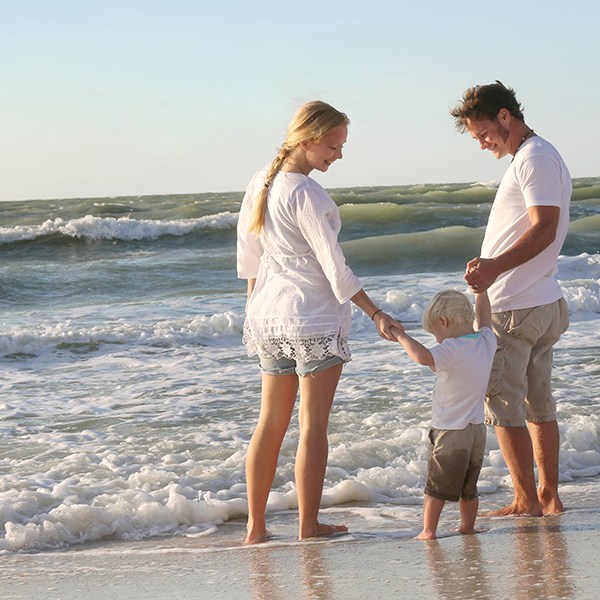 Mommy Makeover
Frequently Asked Questions
Can I get a mommy makeover?
If you're unhappy with your appearance after you've had children, understand the risks related to the surgery and are relatively healthy, a mommy makeover may be right for you. You'll speak with Dr. Levine in your first consultation to determine suitability. Your medical history, current condition, goals and expectations will be discussed.
Will I be able to get pregnant after a mommy makeover?
A mommy makeover won't affect your chances of getting pregnant. You'll still be able to have children even if you've had a tummy tuck, liposuction or other procedure. However, it's better if you've finished having children before considering a mommy makeover. This is because your results will be negatively affected with future pregnancies.
Will I be able to have all my procedures done at the same time?
Usually, multiple procedures may be performed at the same time. However, in some cases, this may be deemed unsafe for you. Splitting up your procedures may be safer. You'll find out what can be done at your consultation.
Can I breastfeed if I have implants?
Breast implants and breast augmentation should not prevent you from breastfeeding. However, in some cases it can make it more difficult to do so.
How long do I have to wait until I can get a mommy makeover?
It is better if you wait at least 3 months after delivery before considering surgery. If you're breastfeeding, you should wait 3 months until after you've stopped. This is because your body will need this time to recover from the changes resulting from having a child.
Cost
Depends on how many procedures *
Length Of Surgery
Depends on how many procedures
1 – 5 Hours
Back At Work
Depends on how many procedures
2 Weeks to 1 Month
* All prices are subject to tax (HST)
Why Dr. Levine Is The Master Of Mommy Makeover In Toronto
You want to feel like a woman again
Dr. Ronald Levine
Master Cosmetic Surgeon & Professor
Master of Surgery
Just because you're a mother, that doesn't mean you no longer have the right to feel attractive and wanted. You're tired of being ignored. You can have the body you used to have with treatments that address your issues. A mommy makeover eliminates the sagging, frumpy body contours or your post-baby body. It will redefine your appearance and allow you to feel as beautiful as you did before, or even more so.
The right surgeon
The most important decision you will make when considering a mommy makeover is choosing the right surgeon. With over 35 years of experience performing cosmetic surgery, Dr. Levine has devoted his life to helping his patients look and feel their best. He is a Full Professor in the Department of Surgery at the University of Toronto. This means that Dr. Levine has taught countless other aspiring plastic surgeons how to perform facial and body contouring procedures, and they still use the techniques they learned from him today.
Dr. Levine will create a customized surgical plan for you. He ensures your safety by recommending the correct combination of procedures, on an appropriate timeline. That way, you'll achieve maximum results with the least amount of recovery.
Is it safe to combine procedures?
Combining surgical procedures has become increasingly popular because you only have to go through one recovery period. The focus of combined surgery is on ensuring safety and minimizing complications. Studies prove that mommy makeovers featuring multiple procedures done in one surgery are safe when performed by a qualified and experienced surgeon like Dr. Levine. This is because the individual procedures have little adverse impact on one another and aren't negatively altered.
Get your body back with your customized treatment plan
Your mommy makeover may include one or more of the following:
Tummy Tuck (Abdominoplasty)
You may have stubborn fat, muscle laxity, and excess skin in your belly that persists well after pregnancy, despite your strict exercise and diet regimen. A tummy tuck removes excess abdominal skin, while tightening and flattening the abdomen. Liposuction is frequently done in combination with a tummy tuck to ensure the best possible results. This procedure is considered central to a mommy makeover, according to a study published in the journal, Plastic Reconstructive Surgery.
Breast Lift
Pregnancy and nursing can affect the shape of your breasts leaving them saggy, "deflated", and often asymmetrical. A breast lift is done by making incisions on the breasts in order to pull and shape the skin so the nipple points forward and even slightly up. Any sagging skin is trimmed away. A breast lift, or mastopexy, will leave you with firm, perky breasts. When severe drooping is corrected, it may also leave you with smaller breasts. A breast lift is often combined with a breast augmentation for that reason.
Breast Augmentation
The effects of pregnancy and nursing can inflate your breasts, but once you're done breastfeeding, your breasts may rapidly deflate. You may be left with breasts that are smaller than before you were pregnant. That's why it is common for women to seek post-partum breast augmentation. Breast implants consist of a shell filled with either saline (salt water) or silicone gel. Incisions are made either around the nipple, beneath the breast or in the armpit and the implant is placed either above or below the muscle tissue in the breast.
Brazilian Butt Lift
You have excess fat to spare. Why not move it from the areas you don't want it to be to enhance your butt. Your own fat can be used to make your buttocks rounder, curvier and sexier.
Liposuction
Excess fat, especially in the lateral waist or flanks and upper legs, is common after pregnancy. Liposuction is a proven method of getting rid of this fat. The incisions are less than 1/2 cm in length and placed in well-hidden locations, so you and other will barely notice the resulting scars.
Labiaplasty (Labia Reduction)
You may be unhappy with what a vaginal childbirth has done to your genital area. It has stretched and elongated your labia.
This causes you discomfort when engaging in physical activity and wearing certain clothes. You also feel uncomfortable or self-conscious in intimate settings.
Labiaplasty restores the external appearance of the vagina. It carefully sculpts the skin and fatty tissue of the labia. This procedure can be performed alone or with vaginoplasty.
Vaginoplasty (Vaginal Tightening)
Vaginal muscles weaken due to stressful expansion during childbirth. You feel the result: loose, weak, vaginal muscles that can't control urine leakage. You also have a decrease in sexual satisfaction. Vaginoplasty surgically tightens vaginal muscles and surrounding soft tissues, resulting in greater urinary control and more friction during sexual activity.
"I first met with Dr. Levine in late September for butt implants. He quickly explained the risks of implants and the better treatment option for me and my body. Dr. Levine was extremely informative and has good bed side manners. He took the time to answer my million questions and not once did I feel rushed, or like I was wasting his time. Christy his office receptionist is amazing!! She is quick to answer my emails and questions. It was a joy to deal with someone that is great at their job and loves what they do. My surgery was October 18th and the surgical team made me so comfortable. The team was so nice and informative, they answered all my questions and made me feel like I was at home. My recover is going famously! I had my stitches removed yesterday and I'm almost back to my normal life. I love my results!!! Thank you so much Dr.Levine and your entire team!!"
From Rate MDs
"I've visited Dr. Levine for three problems: my stomach, breasts and butt. He transformed all three so they're no longer problems. They're my favourite parts of my body now. I trust Dr. Levine completely and I highly recommend him to everyone else."
From Rate MDs
"I did consultations with 4 different doctors before I met Dr. Levine. When I met Dr. Levine, I liked him right away! He was very honest and straight forward. I booked my surgery after 3 weeks for a Tummy tuck and Brazilian but lift. He performed surgery for me in September of 2014. He did a great job! The scar is not noticeable and my bum looks very natural. After one year I decided to do another surgery for a Breast lift. He did a great job! I am 49 years old and my breasts look nice and perky like an 18 year old! This is the first time in my life that I have ever written a comment. I decided to write a comment because I think Dr. Levine is an amazing doctor with great experience. I think sometimes people expect miracles. Before I did surgery with him, I read his comments. Other peoples comments did not effect my decision, I used my own judgement and I am glad I did! I am very happy!"
From Rate MDs
"Dr Levine is the best! I am beyond satisfied with the results of my breast augmentation! I wasn't sure if I would be happy with the size I was getting but Dr Levine gave me the confidence and at the end this was the perfect size Dr Levine had picked for me!! I would highly recommend him for a breast augmentation."
Neeka Morra
From Google Reviews
"Had a breast aug with Dr. Levine. Best decision of my life! They are amazing and I am a 110% satisfied customer. I have been to several other surgeons in Canada and the states, and he is by far the best, hands down. No one has more experience or education than him. I live in BC and will absolutely fly in for my next procedure, he's worth it."
Melissa B
From Google Reviews
"I had a truly great experience! Dr. Levine is very very talented, professional, and took the time to answer all of my questions. I'm pleased with my results and would highly recommend him."
Reanna Schouten
From Google Reviews
"I first met with Dr. Levine in late September for butt implants. He quickly explained the risks of implants and the better treatment option for me and my body. Dr. Levine was extremely informative and has good bed side manners. He took the time to answer my million questions and not once did I feel rushed, or like I was wasting his time. Christy his office receptionist is amazing!!
…
Thank you so much Dr.Levine and your entire team!!"
hollie dearsley
From Google Reviews
"I have been going to Dr. Levine for years as I have skin cancer. He is always very patient, thorough, diligent, and professional. You know you are in the right hands when you go to Dr. Levine! His office staff are also very friendly, well organized, and patient-care focused. I would not hesitate to recommend Dr. Levine to my family and friends."
Brenda Glover
From Google Reviews
"I just completed my second breast augmentation with Dr.Levine. The first one was incredible and exactly what I dreamed about for so long. I had three children and they were still looking incredible!! If it wasn't for one being encapsulated the first set would have lasted me a lifetime! This time around they look even better (if that's possible!). I am so incredibly happy with the whole experience every time I visit the office. Christy is such a warm and welcoming person and Dr.Levine is very knowledgeable, direct and skilled. Many people have asked me for his reference and five friends and family members have had their own surgery done with rave reviews as well. Look no further!"
Kristin Dennis
From Google Reviews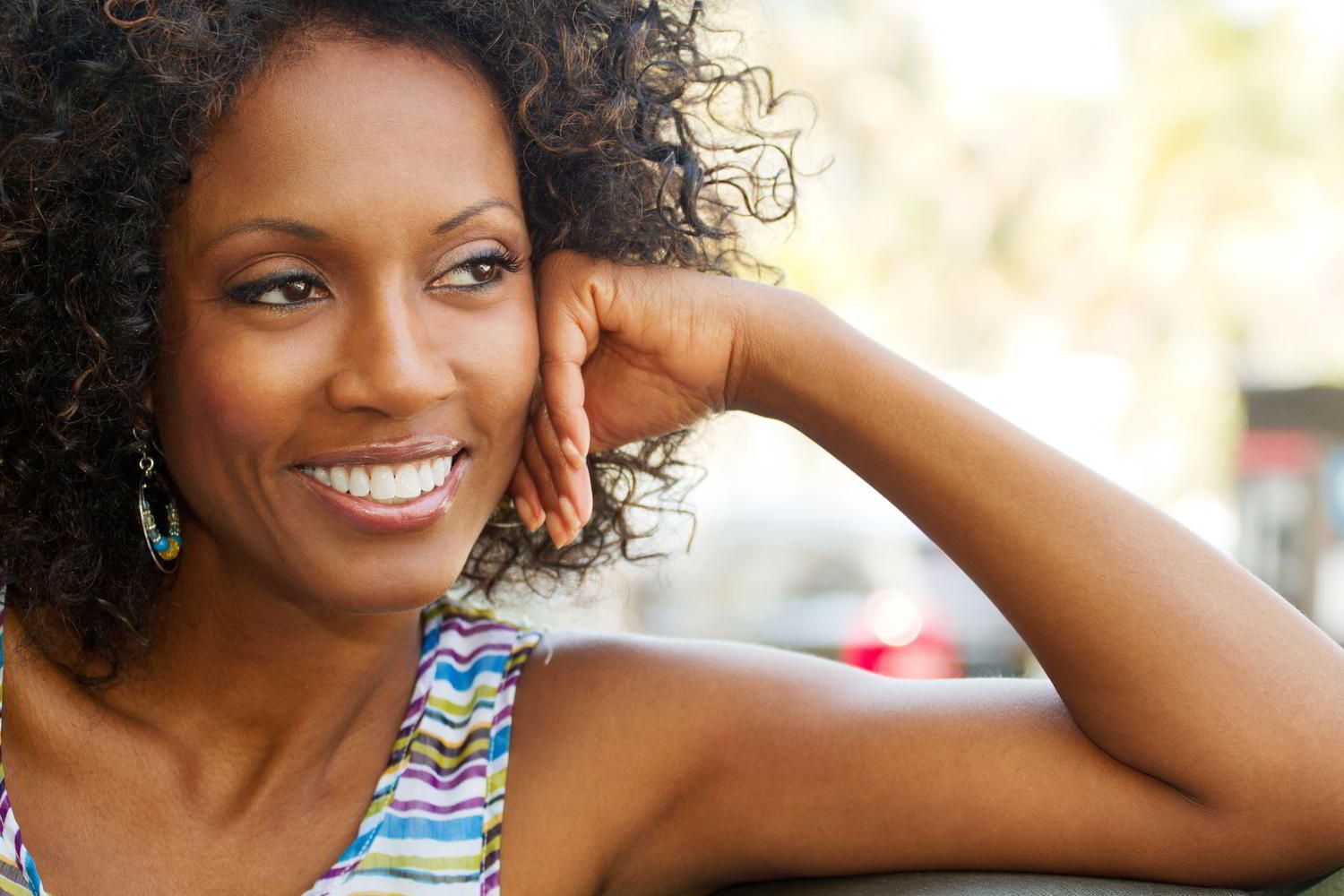 Why Choose Credit Medical?

With Credit Medical, it's easy to apply for financing and get pre-approval within seconds for your procedure, apply online, and rest easy knowing that you can focus on the treatment, not the payment!